Glamour magazine out of the three is much more well established, it's first issue was in 1939 and has world wide recognition. Because of this I did not want to change the masthead too much but I wanted to incorporate my own style. I would go on to design three Glamour variations which included a special "African fashion edition", A subscribers edition and a more traditional edition. The first 2 would be very minimal in style and would only have a single cover line, where as the traditional would have more cover lines especially on the left third in order to attract people. Personally I prefer the minimal covers for aesthetic reasons.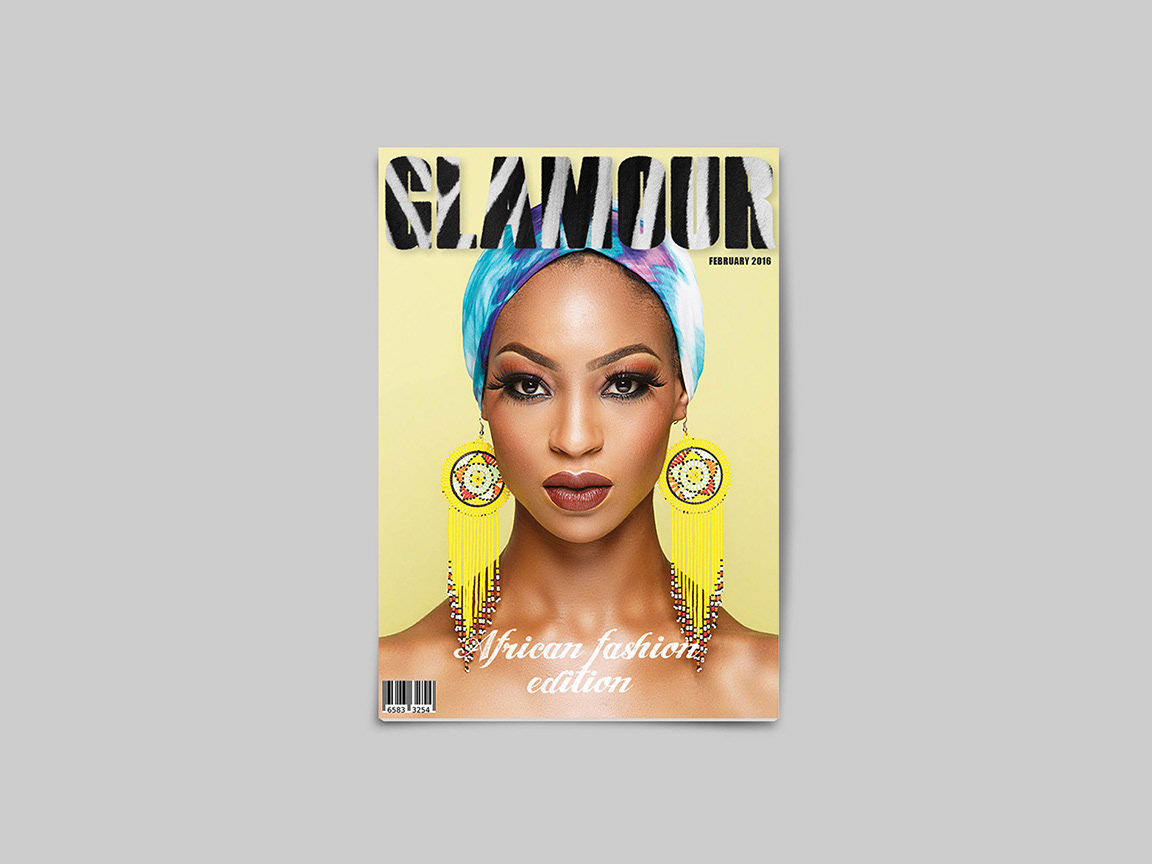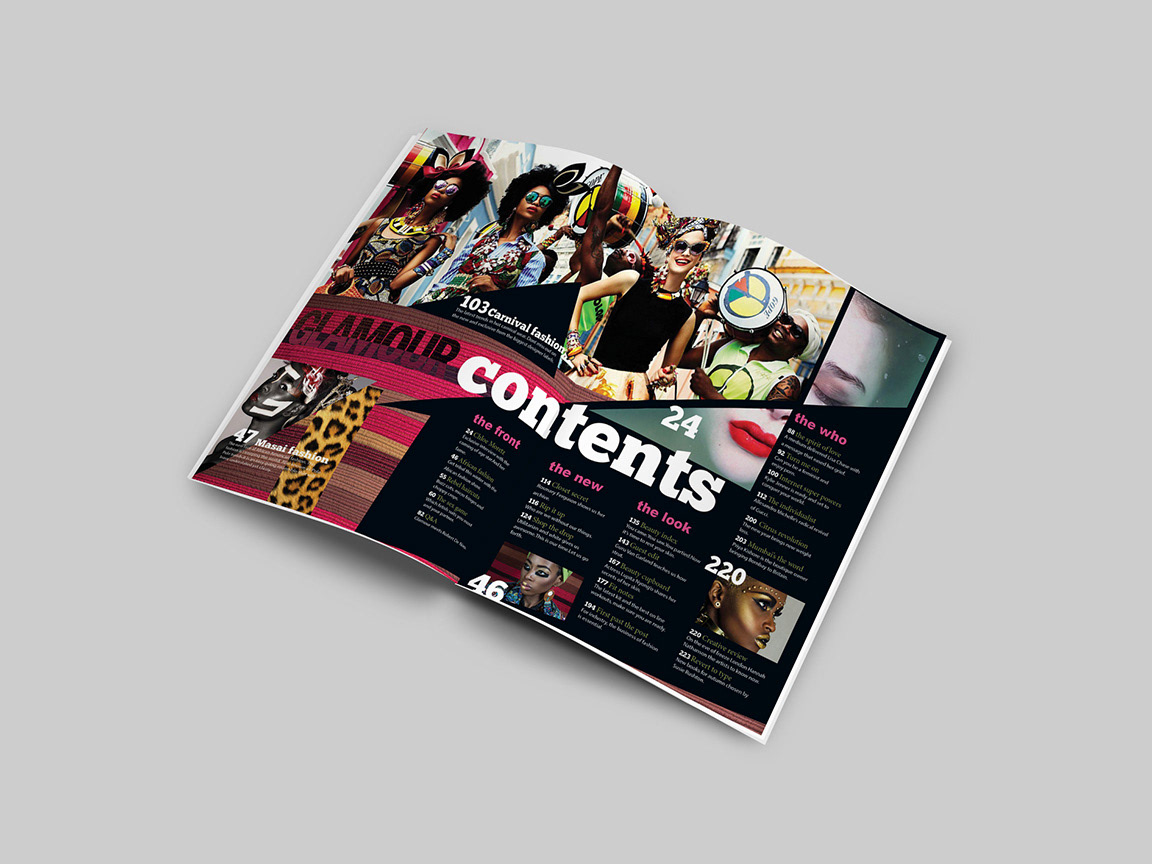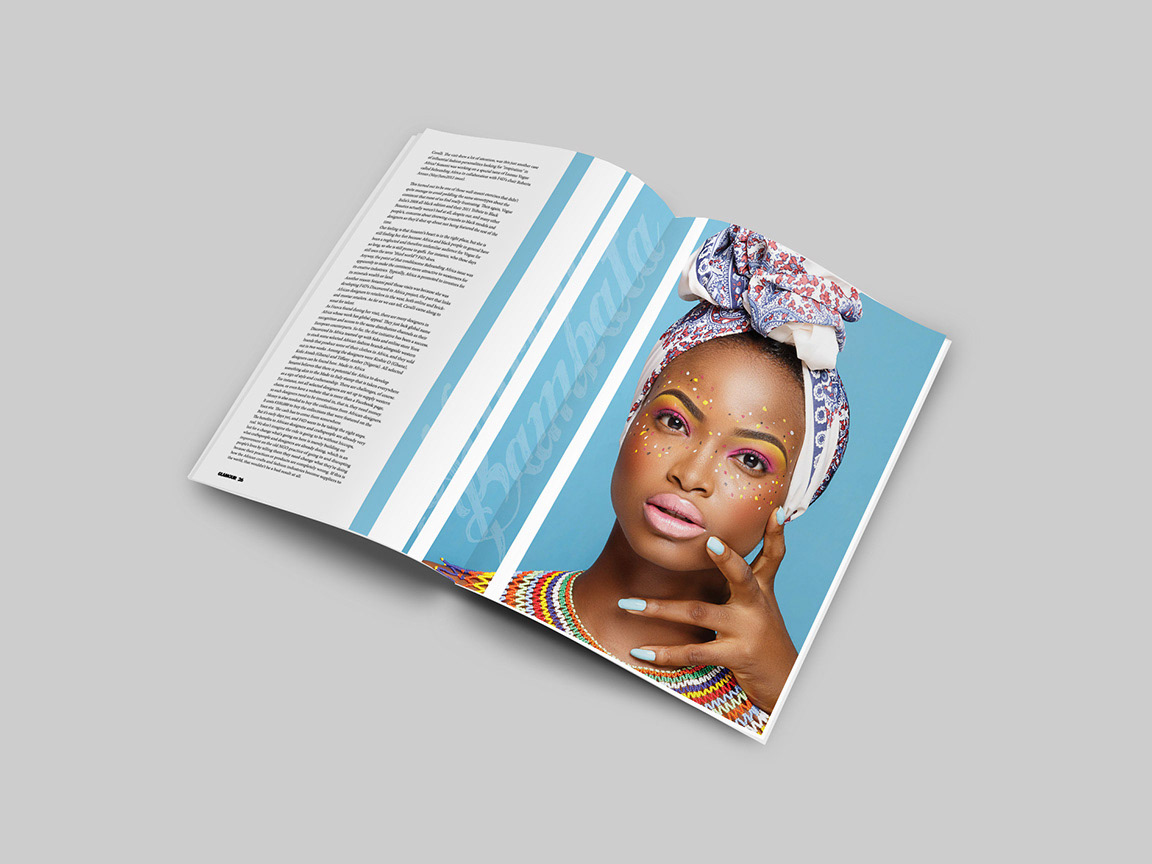 Food & Drink International
Food and Drink has 495,000+ readers most of whom are CEOs, presidents, vice presidents, plant managers and other top executives. When researching the magazine I found it's contents to be very sterile and some what cold. I decided to re brand the magazine in order to attract more readers and to maintain the existing ones. This facelift would merge two types of publication and create a warmer more populist magazine for the foodie, the chefs and managers who come from the industry. For this magazine I created two full versions and three extra covers.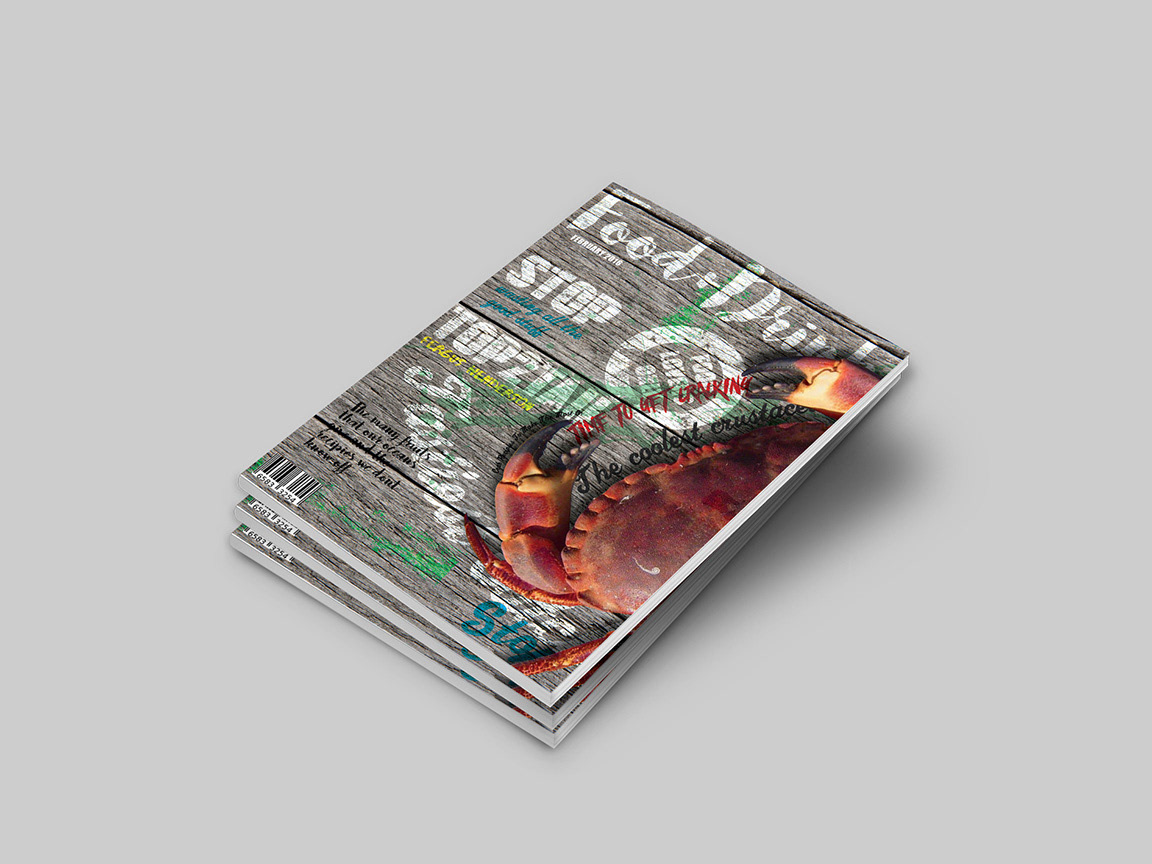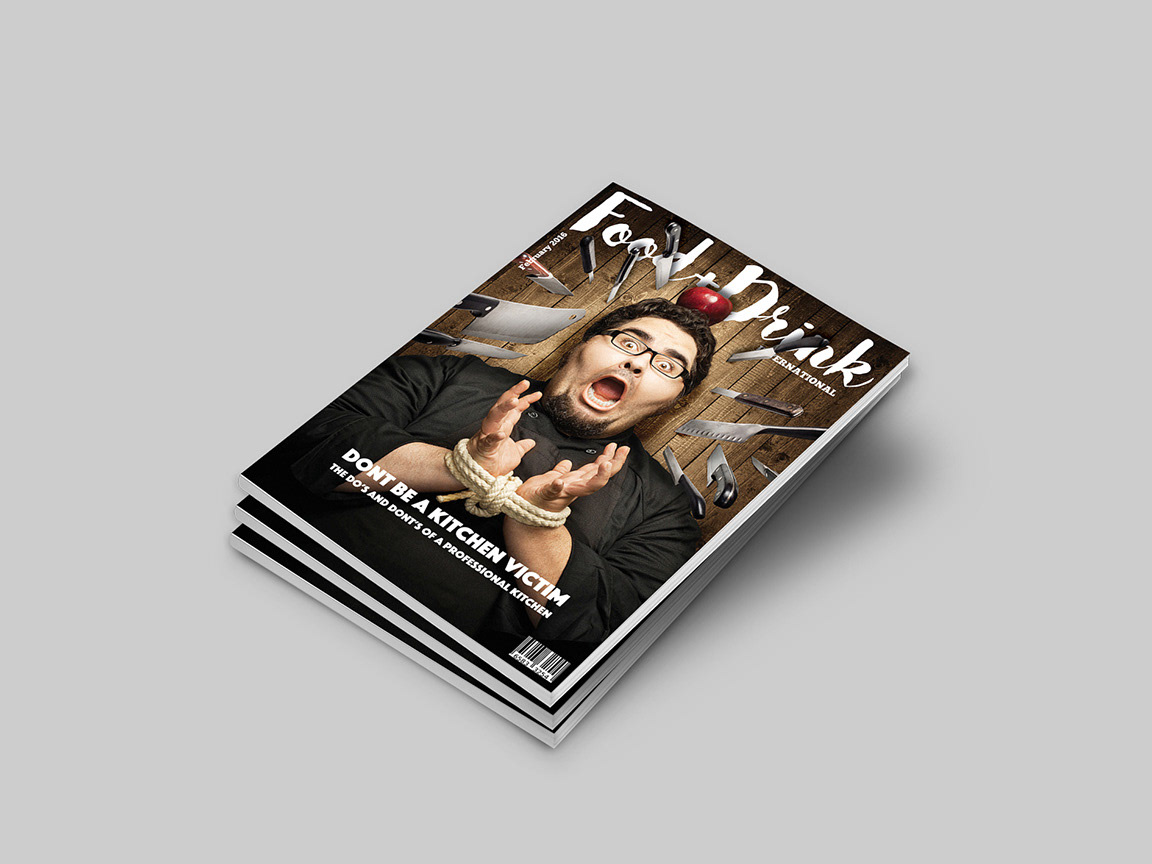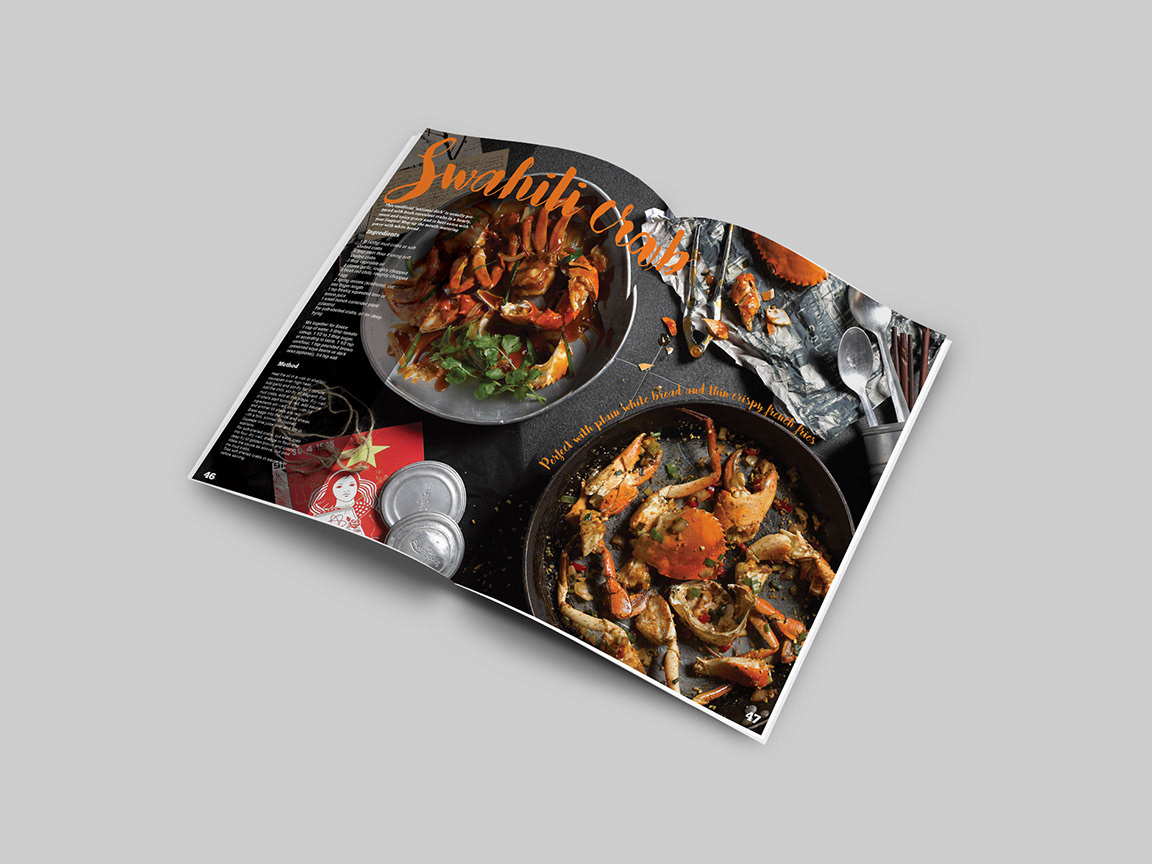 Artist and illustrator is the U.K's number 1 magazine for original art." When looking at the magazine I found it to be very well structured and had a clean, crisp feel. The masthead though felt a bit outdated and the over all design was dull, so I decided to also re brand this publication and bring it up to date by using a Swiss design approach with almost no over ornamentation. To achieve this I first changed the masthead from a serif to sans serif, this I felt bought more clarity and functionality to the brand.